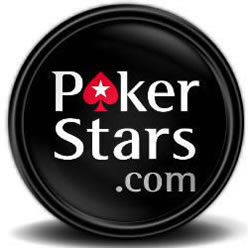 PokerStars SCOOP har offentliggjort sitt schema för 2012 och i år blir det 120 turneringar med totalt $30 miljoner i garanterade prispotter.
PokerStars Spring Championship of Online Poker (SCOOP) har arrangerats varje vår sedan år 2009 och ligger alltid innan World Championship of Online Poker (WCOOP). Varje event under SCOOP erbjuds på tre olika nivåer: lågt inköp, medelhögt inköp och högt inköp. Varje programpunkt är alltså i själva verket tre olika turneringar så att spelare med alla sorters plånböcker ska ha möjlighet att hitta något lämpligt.
Årets SCOOP drar igång söndagen den 6 maj med en No Limit Hold'em Six-Max och en vanlig  No Limit Hold'em. Sedan blir det minst två turneringar varje dag fram till och med söndagen den 20 maj.
SCOOP Main Event startar klockan 14:30 ET den 20 maj. Billiga Main Event har ett inköp på $109, medeldyra Main Event kostar $1 050 och dyra Main Event kräver att man hostar upp $10 300. Billiga Main Event kommer att ha en garantipott på $1 miljon, medan garantierna för medeldyra och dyra Main Event är $1,5 miljoner respektive $2,5 miljoner.
Söndag, 6 maj
Event #1: 11:00 ET
Low: $27 No Limit Hold'em Six-Max
Mid: $215 No Limit Hold'em Six-Max
High: $2,100 No Limit Hold'em Six-Max
Event #2: 14:30 ET
Low: $27 No Limit Hold'em
Mid: $215 No Limit Hold'em
High: $2,100 No Limit Hold'em
Måndag, 7 maj
Event #3: 11:00 ET
Low: $5.50 No Limit Hold'em Six-Max
Rebuy Action Hour
Mid: $55 No Limit Hold'em Six-Max Rebuy Action Hour
High: $530 No Limit Hold'em Six-Max Rebuy Action Hour
Event #4: 14:00 ET
Low: $27 Badugi
Mid: $215 Badugi
High:$2,100 Badugi
Event #5: 17:00 ET
Low: $11 No Limit Hold'em Turbo Rebuy
Mid: $109 No Limit Hold'em Turbo Rebuy
High: $1,050No Limit Hold'em Turbo Rebuy
Tisdag, 8 maj
Event #6: 11:00 ET
Low: $11 No Limit Five Card Draw
Mid:$109 No Limit Five Card Draw
High: $1,050 No Limit Five Card Draw
Event #7: 14:00 ET
Low: $7.50 No Limit Hold'em Heads-Up
Mid: $82 No Limit Hold'em Heads-Up
High: $700 No Limit Hold'em Heads-Up
Event #8: 17:00 ET
Low: $11 No Limit Hold'em
Mid: $109 No Limit Hold'em
High: $1,050 No Limit Hold'em
Onsdag, 9 maj
Event #9: 11:00 ET
Low: $27 No Limit Hold'em SuperKnockout
Mid: $215 No Limit Hold'em SuperKnockout High:
$2,100 No Limit Hold'em SuperKnockout
Event #10: 14:00 ET
Low: $27 Seven Card Stud High
Mid: $215 Seven Card Stud High
High: $2,100 Seven Card Stud High
Event #11: 11:00 ET
Low: $7.50 Pot Limit Omaha High/Low Six-Max
Mid: $82 Pot Limit Omaha High/Low Six-Max
High: $700 Pot Limit Omaha High/Low Six-Max
Torsdag, 10 maj
Event #12: 11:00 ET
Low: $27 Pot Limit Omaha Heads-Up
Mid: $215 Pot Limit Omaha Heads-Up
High: $2,100 Pot Limit Omaha Heads-Up
Event #13: 14:00 ET
Low: $27 No Limit Hold'em Knockout
Mid: $265 No Limit Hold'em Knockout
High: $2,600 No Limit Hold'em Knockout
Fredag, 11 maj
Event #14: 11:00 ET
Low: $7.50 No Limit Hold'em Ante
Up
Mid: $82 No Limit Hold'em Ante Up
High: $700 No Limit Hold'em Ante Up
Event #15: 14:00 ET
Low: $27 Omaha High/Low
Mid: $215 Omaha High/Low
High: $2,100 Omaha High/Low
Event #16: 17:00 ET
Low: $27 No Limit Hold'em 2X Chance Turbo
Mid: $215 No Limit Hold'em 2X Chance Turbo
High: $2,100 No Limit Hold'em 2X Chance Turbo
Lördag, 12 maj
Event #17: 11:00 ET
Low: $27 No Limit Hold'em 10-Max Shootout
Mid: $215 No Limit Hold'em 10-Max Shootout
High: $2,100 No Limit Hold'em 10-Max Shootout
Event #18: 14:00 ET
Low: $11 Pot Limit Omaha Six-Max Rebuy
Mid: $109 Pot Limit Omaha Six-Max Rebuy
High: $1,050 Pot Limit Omaha Six-Max Rebuy
Event #19: 17:00 ET
Low: $27 Triple Stud
Mid: $215 Triple Stud
High: $2,100 Triple Stud
Söndag, 13 maj
Event #20: 11:00 ET
Low: $27 No Limit Hold'em
Mid:
$215 No Limit Hold'em
High: $2,100 No Limit Hold'em
Event #21: 14:30 ET
Low: $27 No Limit Hold'em
Mid: $215 No Limit Hold'em
High: $2,100 No Limit Hold'em
Måndag, 14 maj
Event #22: 11:00 ET
Low: $11 Mixed No Limit Hold'em/Pot Limit Omaha
Mid: $109 Mixed No Limit Hold'em/Pot Limit Omaha
High: $1,050 Mixed No Limit Hold'em/Pot Limit Omaha
Event #23: 14:00 ET
Low: $27 No Limit Hold'em Four-Max
Mid: $215 No Limit Hold'em Four-Max
High: $2,100 No Limit Hold'em Four-Max
Event #24: 17:00 ET
Low: $11 Pot Limit Omaha 1 Rebuy, 1 Add-on Turbo
Mid: $109 Pot Limit Omaha 1 Rebuy, 1 Add-on Turbo
High: $1,050 Pot Limit Omaha 1 Rebuy, 1 Add-on Turbo
Tisdag, 15 maj
Event #25: 11:00 ET
Low: $11 Triple Draw 2-7
Mid: $109 Triple Draw 2-7
High: $1,050 Triple Draw 2-7
Event #26: 14:00 ET
Low: $27 Seven Card Stud High/Low
Mid: $215 Seven Card Stud High/Low
High: $2,100 Seven Card Stud High/Low
Event #27: 17:00 ET
Low: $11 No Limit Hold'em
Mid: $109 No Limit Hold'em
High: $1,050 No Limit Hold'em
Onsdag, 16 maj
Event #28: 11:00 ET
Low: $27 Razz
Mid: $215 Razz
High: $2,100 Razz
Event #29: 14:00 ET
Low: $11 No Limit Hold'em Big Antes Rebuy
Mid: $109 No Limit Hold'em Big Antes Rebuy
High: $1,050 No Limit Hold'em Big Antes Rebuy
Event #30: 17:00 ET
Low: $27 No Limit Hold'em Six-Max SuperKnockout Turbo
Mid: $215 No Limit Hold'em Six-Max SuperKnockout Turbo
High: $2,100 No Limit Hold'em Six-Max SuperKnockout Turbo
Torsdag, 17 maj
Event #31: 11:00 ET
Low: $27 Eight Game
Mid: $215 Eight Game
High: $2,100 Eight Game
Event #32: 14:00 ET
Low: $27 Pot Limit Omaha High/Low
Mid: $215 Pot Limit Omaha High/Low
High: $2,100 Pot Limit Omaha High/Low
Fredag, 18 maj
Event #33: 11:00 ET
Low: $27 No Limit Hold'em 1 Rebuy, 1 Add-on
Mid: $215 No Limit Hold'em 1 Rebuy, 1 Add-on
High: $2,100 No Limit Hold'em 1 Rebuy, 1 Add-on
Event #34: 14:00 ET
Low: $55 Fixed Limit Hold'em Six-Max
Mid: $530 Fixed Limit Hold'em Six-Max
High: $5,200 Fixed Limit Hold'em Six-Max
Event #35: 17:00 ET
Low: $27 No Limit Omaha High/Low
Mid: $215 No Limit Omaha High/Low
High: $2,100 No Limit Omaha High/Low
Lördag, 19 maj
Event #36: 11:00 ET
Low: $55 Pot Limit Omaha Six-Max
Mid: $530 Pot Limit Omaha Six-Max
High: $5,200 Pot Limit Omaha Six-Max
Event #37: 12:30 ET
Low: $215 No Limit Hold'em Heads-Up High Roller
Mid: $2,100 No Limit Hold'em Heads-Up High Roller
High: $21,000 No Limit Hold'em Heads-Up High Roller
Event #38: 14:00 ET
Low: $27 HORSE
Mid: $215 HORSE
High: $2,100 HORSE
Söndag, 20 maj
Event #39: 11:00 ET
Low: $27 No Limit Hold'em Six-Max
Mid: $215 No Limit Hold'em Six-Max
High: $2,100 No Limit Hold'em Six-Max
SCOOP Main Event: 14:30 ET
Low: $109 No Limit Hold'em
Mid: $1,050 No Limit Hold'em
High: $10,300 No Limit Hold'em
PokerStars Fakta
| | |
| --- | --- |
| Betyg: | 3.95 |
| Bonus: | 4500 kr / 100% |
| Webbsajt: | PokerStars |
| Nätverk: | PokerStars |
| Skattefritt: | |
| Mobilstöd: | |
| Spela gratis: | |
» PokerStars recension