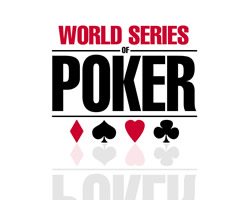 WSOP 2012 kommer att strömma 60 finalbord med bara 5 minuters fördröjning, så i år finns goda möjligheter att följa finalerna (nästan) i realtid på nätet.
World Series of Poker (WSOP) 2012 kommer att ha 60 stycken armbandsturneringar och för samtliga kommer det gå att se finalen online på WSOP.com. För att undvika fusk och följa spellagstiftningen kommer sändningen att ske med fem minuters fördröjning och tittarna får inte se vilka kort spelarna har på hand.
Sex olika kameror kommer att användas för de finaler som spelas på Amazon Main Stage, medan Pavilion Stage och Amazon Purple bara kommer att ha två kameror. David Tuchman kommer att vara programledare och till sin hjälp kommer ha att ha olika bisittare från pokervärlden.
"Det blir inte större eller bättre än World Series of Poker," säger David Tuchman. "Jag är glad och ödmjuk över att få arbeta med WSOP för att förse en hungrig och växande publik med strömning live."
Sändningsschema för WSOP:s finalbord (kan komma att ändras)
Alla tidsangivelser är lokal tid i Las Vegas, det vill säga Pacific Daylight Time (PDT) vilket är det samma som UTC-7.
| | | | |
| --- | --- | --- | --- |
| Datum | Tid (PDT) | Turnering | Scen |
| Måndag, Maj 28 | 13 | #1: Casino Employees NLHE | Amazon Main Stage |
| Onsdag, Maj 30 | 13 | #2: No-Limit Hold'em | Amazon Main Stage |
| Torsdag, Maj 31 | 13 | #3: Heads Up No-Limit/PLO | Amazon Main Stage |
| Torsdag, Maj 31 | 14 | #4: 7 Card Stud Hi-Lo Split | Pavilion Stage |
| Fredag, Juni 1 | 13 | #5 Pot-Limit Hold'em | Amazon Main Stage |
| Lördag, Juni 2 | 14 | #7: Seven Card Stud | Pavilion Stage |
| Söndag, Juni 3 | 13 | #6: Mixed-Max No-Limit HU | Amazon Main Stage |
| Söndag, Juni 3 | 14 | #8: Omaha Hi-Lo Split-8 | Pavilion Stage |
| Tisdag, Juni 5 | 14 | #10: Seven Card Stud | Pavilion Stage |
| Onsdag, Juni 6 | 13 | #11: Pot-Limit Omaha | Pavilion Stage |
| Onsdag, Juni 6 | 13 | #9: No-Limit Hold'em | Amazon Main Stage |
| Torsdag, Juni 7 | 14 | #13: Limit Hold'em | Amazon Main Stage |
| Fredag, Juni 8 | 13 | #12: Heads Up NL Hold'em | Amazon Main Stage |
| Fredag, Juni 8 | 13 | #14: No-Limit Hold'em Shootout | Pavilion Stage |
| Fredag, Juni 8 | 14 | #15: 7 Card Stud Hi-Lo Split | Amazon Purple |
| Lördag, Juni 9 | 13 | #16: NL Hold'em 6-Handed | Amazon Main Stage |
| Söndag, Juni 10 | 13 | #17: Pot-Limit Hold'em | Amazon Main Stage |
| Söndag, Juni 10 | 14 | #18: Seven Card Razz | Pavilion Stage |
| Måndag, Juni 11 | 13 | #19: No-Limit Hold'em | Pavilion Stage |
| Måndag, Juni 11 | 14 | #20: Limit Hold'em | Amazon Main Stage |
| Tisdag, Juni 12 | 13 | #21: No-Limit Hold'em | Amazon Main Stage |
| Tisdag, Juni 12 | 14 | #22: 2-7 Triple Draw Lowball | Pavilion Stage |
| Onsdag, Juni 13 | 13 | #23: NL Hold'em 6-Handed | Amazon Main Stage |
| Onsdag, Juni 13 | 14 | #24: Omaha Hi-Lo Split-8 | Pavilion Stage |
| Torsdag, Juni 14 | 13 | #25: Limit Hold'em Shootout | Pavilion Stage |
| Torsdag, Juni 14 | 14 | #26: Pot-Limit Omaha | Amazon Main Stage |
| Fredag, Juni 15 | 13 | #27: H.O.R.S.E. | Pavilion Stage |
| Lördag, Juni 16 | 13 | #28: 4-Handed No-Limit Hold'em | Amazon Main Stage |
| Söndag, Juni 17 | 11 | #29: Seniors NL Hold'em | Amazon Main Stage |
| Söndag, Juni 17 | 13 | #30: 2-7 Draw Lowball | Pavilion Stage |
| Måndag, Juni 18 | 13 | #31: No-Limit Hold'em | Amazon Main Stage |
| Måndag, Juni 18 | 14 | #32: H.O.R.S.E. | Pavilion Stage |
| Tisdag, Juni 19 | 13 | #33: No-Limit Hold'em | Amazon Main Stage |
| Onsdag, Juni 20 | 13 | #34: 6-Handed Pot-Limit Omaha | Amazon Main Stage |
| Onsdag, Juni 20 | 14 | #35: Mixed Hold'em | Pavilion Stage |
| Torsdag, Juni 21 | 13 | #36: No-Limit Hold'em Shootout | Amazon Main Stage |
| Torsdag, Juni 21 | 14 | #37: Eight-Game Mix | Pavilion Stage |
| Fredag, Juni 22 | 13 | #38: No-Limit Hold'em | Amazon Main Stage |
| Lördag, Juni 23 | 13 | #39: Pot-Limit Omaha | Amazon Main Stage |
| Lördag, Juni 23 | 14 | #40: 6-Handed Limit Hold'em | Pavilion Stage |
| Söndag, Juni 24 | 13 | #41: No-Limit Hold'em | Amazon Main Stage |
| Söndag, Juni 24 | 14 | #42: Omaha/7 Card Stud Hi-Lo | Pavilion Stage |
| Måndag, Juni 25 | 13 | #43: No-Limit Hold'em | Amazon Main Stage |
| Tisdag, Juni 26 | 13 | #44: No-Limit Hold'em | Amazon Main Stage |
| Onsdag, Juni 27 | 13 | #46: No-Limit Hold'em | Amazon Main Stage |
| Torsdag, Juni 28 | 13 | #47: Pot-Limit Omaha Hi-Lo Split | Amazon Purple |
| Torsdag, Juni 28 | 14 | #45: Poker Player Championship | Amazon Main Stage |
| Torsdag, Juni 28 | 14 | #48: Limit Hold'em | Pavilion Stage |
| Fredag, Juni 29 | 13 | #49: Ante Only No-Limit Hold'em | Amazon Main Stage |
| Lördag, Juni 30 | 13 | #50: No-Limit Hold'em | Amazon Main Stage |
| Söndag, July 1 | 13 | #51: Ladies No-Limit Hold'em | Pavilion Stage |
| Söndag, July 1 | 14 | #52: 6-Handed 10-game Mix | Amazon Purple |
| Måndag, July 2 | 13 | #53: No-Limit Hold'em | Pavilion Stage |
| Tisdag, July 3 | 12 | #55: Big One for One Drop | Amazon Main Stage |
| Tisdag, July 3 | 13 | #54: No-Limit Hold'em | Pavilion Stage |
| Onsdag, July 4 | 13 | #56: No-Limit Hold'em | Amazon Main Stage |
| Torsdag, July 5 | 13 | #57: 6-Handed No-Limit Hold'em | Amazon Main Stage |
| Torsdag, July 5 | 14 | #58: Pot-Limit Omaha Hi-Lo Split | Pavilion Stage |
| Lördag, July 7 | 14 | #60: 2-7 Draw Lowball No-Limit | Pavilion Stage |
| Söndag, July 8 | 13 | #59: No-Limit Hold'em | Amazon Main Stage |